Prefer audio?
Want to share this essay? Yay! Use this link.
"The good smell of your food cooking is the nutrition leaving," the yoga instructor told our class as we performed sun salutations. They were always preaching the gospel of raw veganism, in which no food is heated to over 118 degrees. Nearby was a "living foods" café that served raw lasagna, with thinly sliced zucchini standing in for pasta and lightly fermented cashew cheese playing the role of ricotta. I wanted to be a good person, as good and clean as possible, because I thought that would make the rest of my life good and clean. I was in these yoga classes trying to heal from my parents' divorce, my younger brother's troubles with drugs, and my misery in my first magazine job. Adulthood wasn't turning out as I thought it would, and I wanted to change everything about my life. I was starting with my body, something I could control while everything else was a disaster.
Giving up meat was something I'd longed to do since adolescence, simply because I thought it was cool. I understood the vegetarian and vegan subcultures as an alternative to the Standard American Diet I was served at home: all breaded chicken cutlets, baked ziti, and pork dumplings from the Chinese takeout place down the block. To give up all of that for tofu and seitan would mean I was living a more authentic life in line with my ideas about the world (which as a teenager were not fully formed). I just wanted to reject, reject, reject—anything and everything that represented the mainstream. But I didn't make it happen, because I liked the chicken cutlets, the baked ziti, the pork dumplings.
It would take a radical moment to get me to cut them out of my life. Fast-forward 10 years later and that moment had arrived.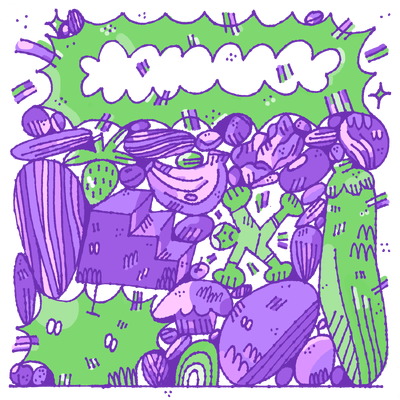 And so I started to drink green juice, eat bananas by the bunch, and cook with minimal oil. Going vegan was easy, but I couldn't make the transition to full rawness because it didn't satisfy me. I bought the raw zucchini lasagna, paired with a sprout salad, and just stared at the cold meal in front of me. I took one bite and tossed it. This wasn't delicious; this was barely food.
I started to worry there was something wrong with me, that my body had a surplus of the "bad enzymes" they talked about in yoga class but never really defined (because how could they? Bad enzymes aren't a thing). But back then, when the yoga teacher told us we were all filled with toxins, I worried. I ate a raw date and cacao nib protein "pudding" before balancing on one leg in a 110-degree room and wondered: How deeply embedded in my body were these toxins? How much would I have to sweat and survive on nuts like some sort of woodland creature in order to exorcise them?
All this obsessing over food made me start reading more about how things get to our grocery stores and plates. This knowledge opened my eyes to the injustice of a raw diet: It relies on an exploitative food system that takes bananas, avocados, mangoes, and other tropical foods from the poorer nations where they are grown without asking many questions about the sustainability and ethics of such a choice. To make my version a little more sustainable, I ate local kale at every meal: smoothie for breakfast, salad at lunch, sauteed aside brown rice and beans for dinner.
In the middle of all this, I resumed an old hobby of baking cakes and cookies from scratch. I created recipes using "bad" ingredients like all-purpose flour and cane sugar, the kinds of foods that are fine to eat in moderation, but within the raw vegan world were verboten for being processed and—though nobody dared say it out loud—fattening.
"What is a cleanse but a crash diet with a health halo?"
This became clear at yoga class one day: After I had trouble getting into a specific twist, the teacher commented that I was eating too many cupcakes. It hit me that all the talk of "toxins" was just thinly veiled fatphobia. I couldn't believe I hadn't realized it sooner. What is a cleanse but a crash diet with a health halo? I realized then that I wasn't going to let a body-shamer tell me how to live. I committed to a far healthier form of veganism—with as many cupcakes as I wanted—and left it at that.
These days, I'm a vegetarian. On the weekends, I make shakshuka with local eggs and goat cheese, served alongside fluffy flatbread. During the week, I snack on sourdough crisped in olive oil and spread with chocolate ganache. I'm a food writer and recipe developer, and I encourage viewing animal products as an add-on, not the organizing principle of a plate. This allows for eating what feels right, but with intention when it comes to the environmental impact. There is so much richness to be found beyond meat, eggs, and dairy. My tango with veganism taught me this, even though it ultimately wasn't a fit.
My favorite way to exert control now is cooking and baking with fire and heat. When friends come over, we light up the grill on the patio and I throw on zucchinis, whole and rubbed with olive oil and salt. I turn them as they cook, taking on char marks, and when they're done I slice their soft flesh into rounds and add more olive oil, then sprinkle them with za'atar. We eat them along with fried falafel, hummus, baba ghanoush, and pita. The trick to good zucchini is to cook it.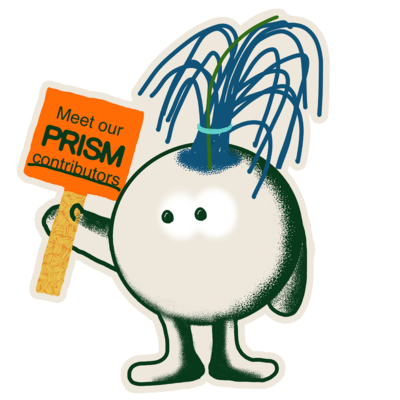 Alicia Kennedy is a writer from New York based in San Juan, Puerto Rico. She writes a weekly newsletter on food culture, media, and politics, and is at work on a book about ethical eating.
When I want to feel good I eat…
"Medjool dates dipped in a lot of peanut butter."
Sean Suchara is an artist, climate activist, and chaotic good tiefling sorcerer perpetually seeking to get caught in the liminal space between the mundane and the magical.
What nourishes you besides food?
What brings me the most nourishment besides food is nature. When my head is swirling and the anxiety is raising the bile in my gut nothing soothes and satiates more than the world around me that carries on in its wondrous complexities in spite of the way I feel inside. Sometimes all I need is a walk around the block to catch the sounds of birds, whether it be a bold soloist or a roiling choir, to leave me feeling full and warm in my gut.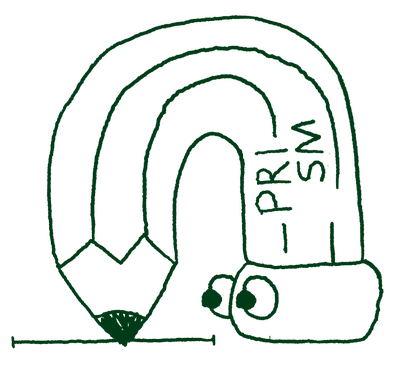 At Prism, we focus on what it really means to be well, and how to get there. Our newsletter offers clear science, relatable stories, and simple tactics to improve your days.
Delivered twice a week, for exactly $0. Sign up here: