For Prism's Meat Issue parcel, Jenny Dorsey explored the gender politics of red meat. (Intrigued? Read her essay here.) As a chef, Dorsey sidesteps traditional, a.k.a. masculine, cooking methods and flavor profiles. Instead, she likes to focus on creating recipes based on ingredients and combinations that aren't frequently celebrated in conjunction with beef. In this case? Bright and floral with a kicky ginger base note.
P.S. While the recipe calls for a sous vide machine, you can totally cheat it using this method.

Tri-tip ingredients

2 lb tri-tip steak, halved if needed
Kosher salt, as needed 
½ cup rice koji, ground finely 
2 Tbsp beef fat 

Tri-tip spices

1 tsp Korean chili flakes
½ tsp fennel pollen
1 tsp whole grains of paradise
½ tsp ground ginger
1 tsp anise seeds 

Sauce ingredients

2 Tbsp neutral oil
1 small onion, peeled and diced
Kosher salt, to taste
Leftover jus from sous vide cooking
¼ cup apricot or orange vinegar (available on SOS Chefs)
1 cup unsalted chicken stock or water 
White sugar, to taste 
½ tsp orange blossom water, plus more to taste

Liberally salt steak, then dust with ground koji, and place on resting rack.
Let rest in refrigerator 8 hours or overnight.
Combine spices in blender, and pulse until coarsely ground.
Combine ground spices, beef fat, and steak in vacuum bag and toss around to combine evenly.
Vacuum-seal bag and place in prepared sous vide bath.
Sous vide steak at 130 degrees F for 2.5 hours.
Remove steak from sous vide, pat dry, and let rest for 5 minutes.
Reserve leftover jus in vacuum bag for sauce.
Heat oil in a cast-iron skillet or heavy-bottomed skillet on medium-high heat until slick and shiny.
Add steak and let sear 2–3 minutes, pressing down with a weight if necessary, until well-browned.
Flip and sear on the other side for 1 minute.
Remove steak and let rest on resting rack while preparing sauce.
Add onion to pan with some salt, and let cook 2–3 minutes until lightly browned.
Add leftover jus from the vacuum bag and let cook 1 minute.
Add vinegar, and reduce heat to medium. Let cook 3–5 minutes until vinegar has reduced by roughly ⅓.
Add stock, and let cook 3–5 minutes until stock has reduced by roughly ½.
Season with salt and sugar to taste.
Optional: If desired, thicken sauce by adding a mixture of 2 tsp cornstarch with ½ cup unsalted chicken stock or water, and bringing to a boil.
Remove sauce from heat and add orange blossom water.
Slice steak and serve!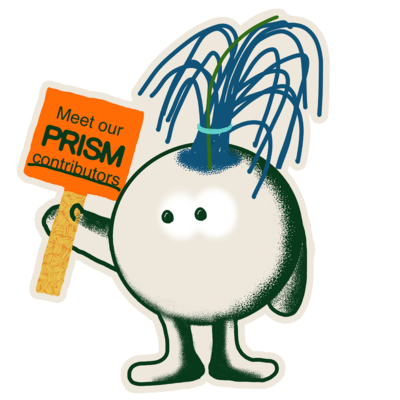 Jenny Dorsey
Jenny is a professional chef, author, and speaker working at the intersection of food, identity, and social justice. She leads a nonprofit community think tank named Studio ATAO, and runs her own culinary consulting business. Jenny writes a newsletter titled Way Too Complicated, and has bylines in outlets such as The Washington Post, Eater, The Counter, and Food & Wine. In pre-pandemic 2020, she gave her first TEDx Talk titled How Food Can Be A Source of Identity, Intimacy and Vulnerability.
Prism asks: What do you eat to cheer yourself up?
"I like to eat fruit (watermelon and Rainier cherries are my favorites) OR straight up white rice with Maggi Calamansi to cheer myself up!"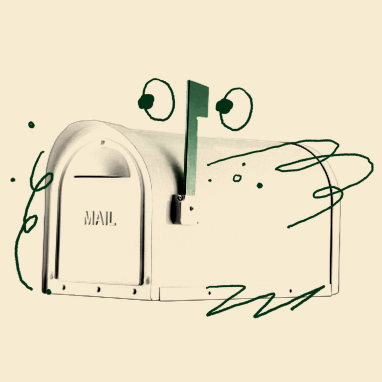 Prism Postcards takes the cringe out of wellness. It's smart, inclusive, and funny. Sign up and get it delivered to your inbox every other week.