Hi, we're Prism. A free newsletter to help you feel good—whoever you are.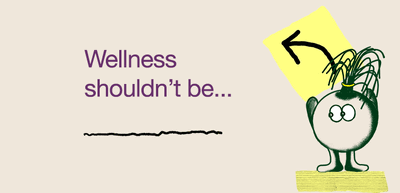 No preachiness or empty jargon. No expensive self-care essentials.* No judgment if you eat that extra cookie. (Or the one after that.) We're here for thoughtful takes, unique, often neglected perspectives, and ultimately a deeper understanding of what it means to be well and how to get there.
What we make: Newsletter parcels! Between four to eight weeks in duration, each parcel explores a different theme through the dual lens of objective reporting and personal essays. Worried about inbox overload? Good news: Prism isn't daily, weekly, or even monthly! We only send a parcel when we actually have something to say. (Plus we believe unnecessary screen time ≠ well-being.) Still reading? Go outside and enjoy the day … actually wait, come back and sign up first!
*No jade eggs here, just easter eggs (like this one).
Current parcel: There's no "right" way of eating that everyone, everywhere can follow. That's where The Meat Issue comes in. Led by food writer Alicia Kennedy, this four-week parcel deciphers the current—and often confusing—conversations around sustainable meat- and plant-based diets. ​​No preaching or judgment: This parcel will empower you to eat in a way that makes you feel good—and that you can feel good about.
Curious? Read more here. And be sure to check out our previous parcel, The Reset.
*No jade eggs here, just easter eggs (like this one).