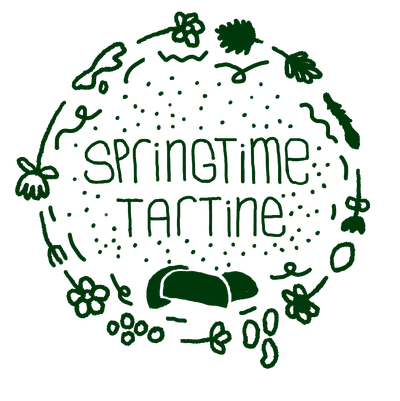 Summer is one of the most exciting seasons at the market, marking the transition from hearty root vegetables to bright green above-ground gems (Fava beans! Peas! Summer squash! Asparagus!). This tartine is designed for springtime consumption but is doable anytime of year, thanks to frozen peas. If you're not feeling the toast this can also be arranged as a salad. Enjoy it outside among seasonal blooms.

2 cups peas, frozen and blanched (alternately, if you have access to fresh fava beans, start with 1⁄2 pounds, then shell, shock and peel)
1⁄3 cup tightly packed fresh mint leaves
2 cloves garlic, minced
2 lemons, juiced and zested
1⁄2 teaspoon kosher salt
Extra-virgin olive oil (start with 1/2 cup and use more as needed)
1 bunch asparagus, blanched and cut on the bias (on the diagonal into 1/2" segments) 1 cup snap peas, de-stemmed and sliced thinly on the bias
4 slices hearty wholegrain bread, toasted Maldon salt, for garnish
Pecorino Romano, for garnish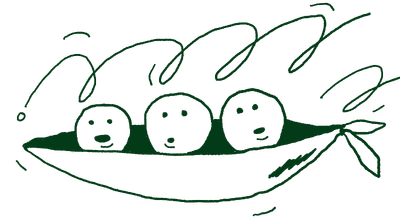 In the bowl of a small food processor (or mortar), add the peas, mint, garlic, juice from one lemon and kosher salt. Blitz until you form a paste (you might have to scrape down the sides throughout). Slowly stream in olive oil and blitz until you have a textured spread. Taste! You might want to add more olive oil, lemon or salt. You're looking for it to be bright, lemony and still a bit rustic texturally.
In a small bowl, toss the asparagus and snap peas with a squeeze of lemon juice, lemon zest, a drizzle of olive oil and a pinch of salt. Toss well.
To arrange the tartines: Smear each slice of toast with a hearty amount of pea and mint spread -- enough to feel luxurious! Arrange a small handful of the asparagus and snap pea salad on top, then shower with lemon zest and a mountain of grated pecorino. Sprinkle with maldon and a drizzle of olive oil and serve.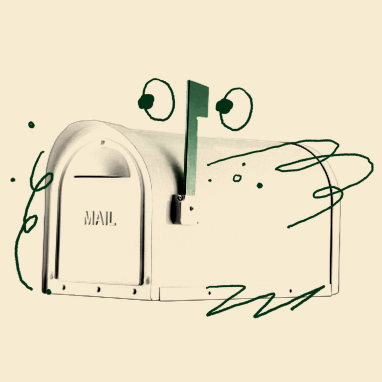 Prism Postcards takes the cringe out of wellness. It's smart, inclusive, and funny. Sign up and get it delivered to your inbox every other week.