Welcome to The Meat Issue, Prism's new, month-long, twice-weekly newsletter parcel that untangles some of the complicated and confusing conversations happening around sustainable meat and plant-based diets.
This parcel is for anyone who…
Loves a cheeseburger but also the planet.
Wants to maybe eat less meat but doesn't know where to start.
Finds plant-based diets time-consuming/costly/culturally unworkable.
Is curious about bigger systemic food issues and how to make a difference.
Enjoys good food and would like to eat more of it.
A quick disclaimer: We're not here to tell you how to eat (there are plenty of other places on the internet for that). Our goal is to give you information and resources so you can determine the diet that works best for you. Because—at least, according to our email analytics—you're all adults. (And to our friends whom we've known since The Reset, hey! It's been a minute, welcome to our new parcel!)
And now, without further ado, The Meat Issue's editor-at-large, Alicia Kennedy…
Letter from the Editor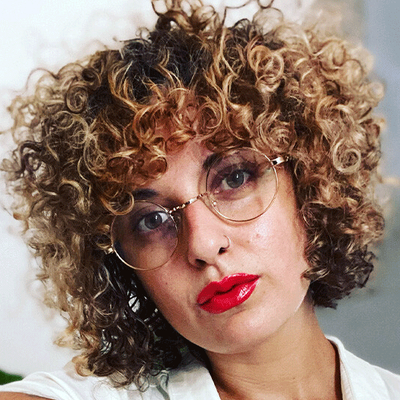 Hey everyone, 
I'll start by being transparent about my own diet (I'm vegetarian) and why I signed on for a project that includes those who eat meat. That's because I believe how we seek wellness and balance is personal. There's no one-size-fits-all plan for eating that will make everyone feel great, nor will there be one way to eat that works with everyone's cultural traditions, nutritional needs, geography, or income. And while there's no denying the effects of the meat industry on the environment and that it has played a role in climate change, I've learned that it's unrealistic to think that everyone is going to become a card-carrying vegetarian tomorrow.
What I hope to do in this four-week series is illuminate the issues around meat, plant-based eating, climate change, and health, and help readers find their own way with deeper understanding. There are many messages in the media about how to eat the right way. The Meat Issue is about helping you find your right way toward a diet that is sustainable on every level.
I want to pause here to define what I mean by a "sustainable diet," because I know that term can be a little squishy. 
THE PRISM DICTIONARY
sustainable diet
[suh-stey-nuh-buhl dahy-it]
noun, singular 
A way of eating that not only takes into account nutritional needs, the environment, and economic accessibility but—here's the really tough part!—is something you can actually stick with (i.e. a diet that you can literally sustain).
related words: sensible, scientifically sound, long-term approach.
antonyms: cleanse, weight-loss plan, restrictive regime you cannot possibly keep up.
So what does sustainability have to do with meat? A lot! To begin with, we're eating more of it than ever. Global consumption has more than doubled since 1990, with the average American eating 264 pounds per person in 2020. That is despite all the bad press around its environmental impact, health outcomes, and worker conditions. And that has some pretty far-reaching ramifications…
Meat and your health 
As a food writer, I'm not typically in the business of doling out nutritional advice. However, there is ample evidence that eating red or processed meat comes with a lot of associated health risks. Some quick stats:
According to a World Health Organization study, participants who ate unprocessed red meat—like beef or pork—more than twice per week had a 3% higher risk of heart disease and stroke.
There's also a higher risk of diabetes when eating meat at least three times per week: For every 70 grams of red meat or processed meat one eats per day, the chance of developing diabetes goes up 30%.
Processed meats are even linked to risks of bowel and stomach cancer.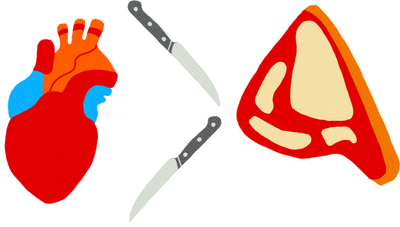 Meat and inequality 
Industrial meat and dairy are subsidized by the US government to the tune of $38 billion annually, which keeps meat cheap and abundant, and therefore convenient for use by fast food chains. Such chains are concentrated in places suffering from "food apartheid," a term used by food justice advocates to describe low-income, underserved areas that are cut off from easy access to fresh food.  It's also worth pointing out that even when organic or plant-based foods are available, they're more expensive because of policies that favor conventional farming practices and corporate agriculture businesses.
Meat and labor 
Last but not least, there's the fact that industrial meat processing is also a terrible industry to work in: before the pandemic, Human Rights Watch documented the difficult, repetitive labor and poor conditions, and during the pandemic, accounts abound of workers not being provided proper protections as well as being forced to work while sick under threat of losing their jobs.
So yeah, if you think of "wellness" in its broadest sense—not only your personal well-being, but also the well-being of other humans and the planet—meat doesn't have the best track record. But this doesn't mean, necessarily, that you have to swear off steak forever (unless you want to).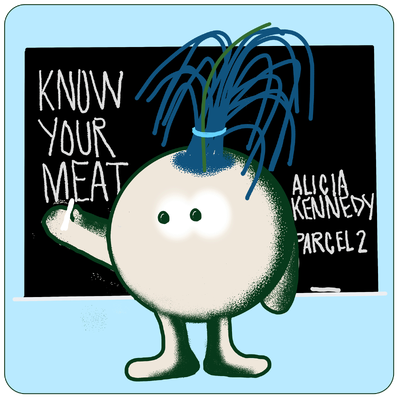 Week #1: Introduction
Tuesday - Alicia Kennedy pens a riveting letter-from-the-editor. (Yay! You're more than halfway through this one.)
Friday - Jenny Dorsey explores the performative masculinity of cooking meat and ponders what, exactly, a steak should actually taste like.
Recipe: Jenny's orange blossom tri-tip steak.
Week #2: Not all ribeyes are created equal
Tuesday - Esther Tseng covers everything you need to know about sustainable meat, from what it means to where to find it to the labels and certifications that actually matter.
Friday - What's A. Andrews's relationship status with meat? Er, it's complicated. The writer-illustrator explores their deep ambivalence in this darkly humorous comic.
Week #3: A global guide to plant-based eating
Tuesday - Clarissa Wei turns a skeptical eye toward plant-based culture in the US before diving into the most recent nutritional and economic stats on veggie-centric diets. Then comes the fun part: a build-your-own meal guide featuring plant-based proteins from around the globe—with plenty of recipe inspo sprinkled throughout.
Friday - Wei Tchou keeps a diary of her experience making tempeh, and, along the way, finds something like inner peace.
Recipe: Wei's DIY tempeh and a cucumber sandwich to use it on.
Week #4: Toward greener pastures
Tuesday - The Prism editors examine why and how our food system is broken and propose actions—both big and small—that readers can take to help make a difference.
Friday - Tove Danovich reveals how Peggy, her pet chicken, helped her overcome her all-or-nothing approach to sustainable eating.
This parcel is designed to help everyone, regardless of diet preference, become more informed eaters. And when it comes to meat, there are straightforward choices that you can make, both big and small, to become a more conscientious omnivore who takes into account not just taste, but the environment, personal health, and the well-being of workers and animals in the food system. 
Over the next four weeks, writers will demystify matters of nutrition, ecology, labor, and more to leave readers empowered. Along the way, there will be personal essays to ground all the big information in day-to-day living and relatable experience. Maybe one will really hit home … or make you see things from a new perspective … or make you laugh or cry or cry laughing?
In the meantime, here's some extra credit reading:
In the end, my hope is that the information in this series empowers you to eat in a way that makes you feel good, both physically and mentally, and that isn't impeded by issues like cost, convenience, or lack of culturally diverse recipes. I also hope it will leave readers optimistic about the future and the possibility of big change through small actions for a food system that feeds everyone without leaving the planet behind.
Be well, 
Alicia 

Got a specific question about sustainable meat or plant-based eating? Send it to hello@yourprism.com and I'll do my best to answer it via Prism's Instagram. (Here's a little video of me for inspiration.)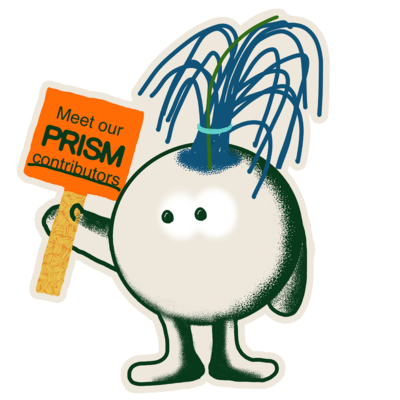 Alicia Kennedy
Alicia Kennedy is a writer from New York based in San Juan, Puerto Rico. She writes a weekly newsletter on food culture, media, and politics. Her book, MEATLESS, will be out next year from Beacon Press.
Prism asks: What food conjures up a vivid memory for you?
"I have a memory of petit fours being served to me by my grandmother, likely from the nearby Italian American bakery my family frequented. Tiny little almond cakes with jam and fondant or chocolate coating, delicately piped with blues, pinks, and whites. I can taste them. Strangely, I've not sought to eat them or make them; they exist for me as though a dream. One day, I'll make them real again."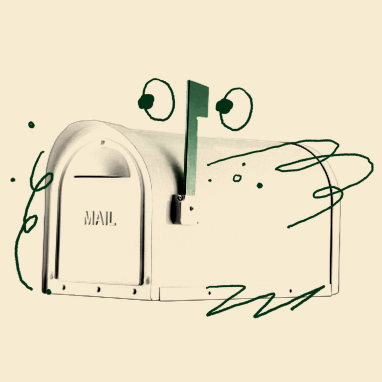 Prism Postcards takes the cringe out of wellness. It's smart, inclusive, and funny. Sign up and get it delivered to your inbox every other week.