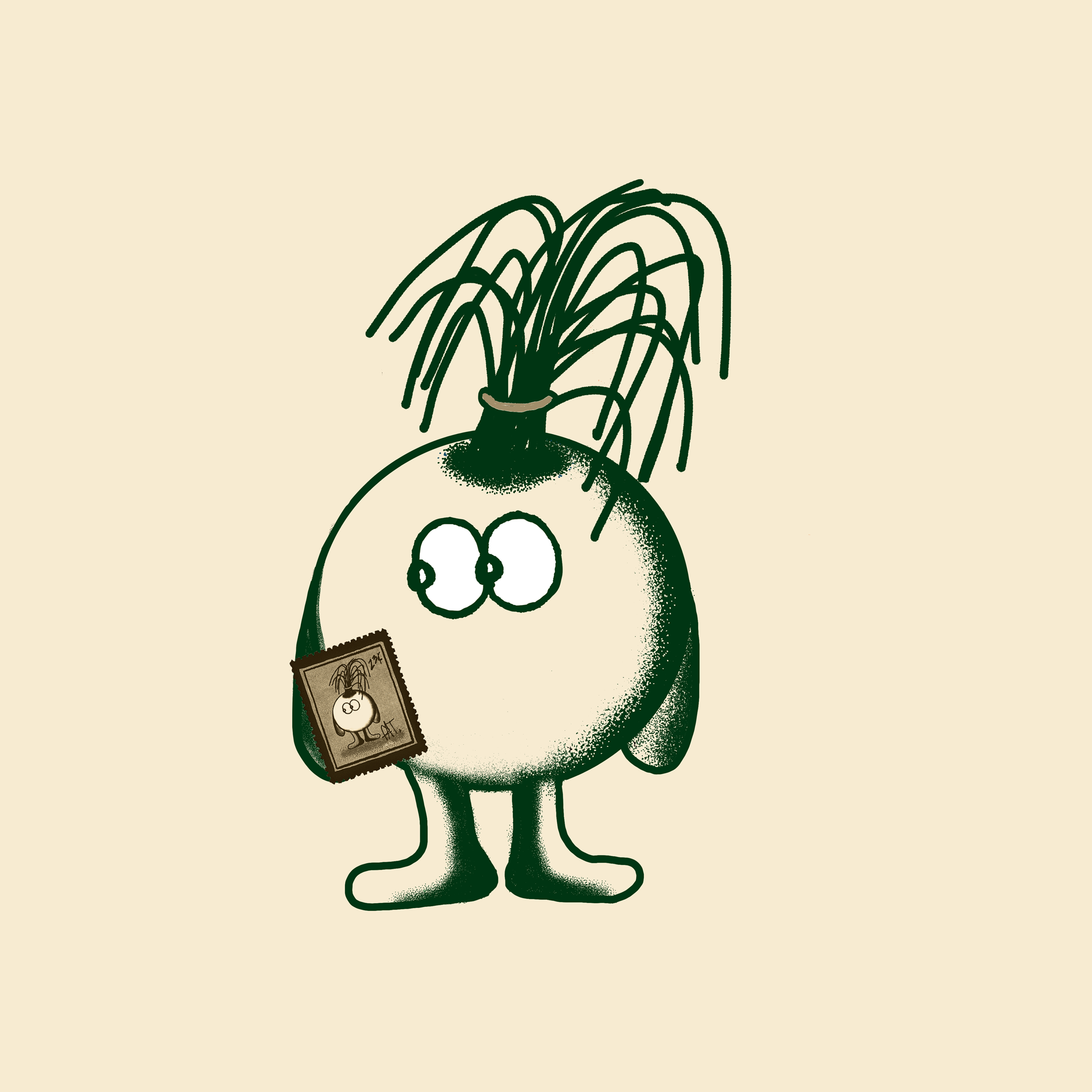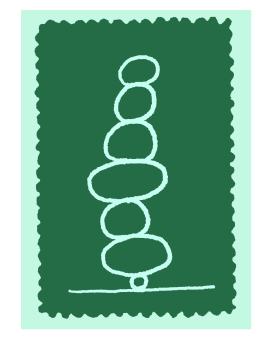 No. 5
"We don't see things as they are, we see them as we are."
Hello and happy Oscar Sunday! Tonight I've got my fingers crossed that Michelle Yeoh gets all the things…and that the ceremony wraps up early enough for me to get to bed before midnight over here on the East Coast.

This week in Prism land, we've got an exploration of another thinly veiled weight loss trend—discussions of "high cortisol" that feel eerily similar to diet ads of yesteryear. But it's not all doom and gloom! We've also got another installment of Psyched, with the illustrious Claire Parker of Celebrity Memoir Book Club, and lots of links worth digging into, including the sweetest comic I've seen in quite some time.

Let's jump in, shall we?

Sleepily yours,
Hannah

CORTISOL CAN'T EXPLAIN EVERYTHING THAT'S WRONG WITH US
If you watched a lot of daytime TV in the early aughts, then you might remember commercials like this lo-fi production hawking a non-prescription supplement called CortiSlim, which promised to help people lose 15 to 50 pounds just by regulating the levels of cortisol in their bodies. The problem with CortiSlim, of course, was that there was no evidence it actually did any of that. And in 2004, the same year that commercial aired, the Federal Trade Commission sued the marketers of CortiSlim for falsely claiming that their product controls cortisol and causes weight loss.
Now, nearly two decades later, shrewd marketers and social media influencers are once again parroting the same language that misled the millions of people who purchased CortiSlim and other drugs like it. On TikTok, Instagram, and Twitter, some users claim they can help others fix "hormonal imbalance," a generic condition that gets blamed for everything from low energy levels to postpartum depression. Often, the phrase refers to just cortisol. The digital landscape has become saturated with people who tell their followers how to diagnose—and lower—elevated levels. There's no shortage of #content that claims to have solutions to help you recognize and lower it. Podcasts, YouTube videos, fitness programs, and even recipes all claim to help reduce it, with no need to get an endocrinologist involved.
Cortisol is a steroid hormone that mediates the body's response to stress. It also regulates metabolism, which has earned it the scrutiny of dieters and marketing agencies alike over the years. Widely known as the "stress hormone," cortisol is one of more than 50 different hormones in the human endocrine system, a complex network of glands that controls our bodily functions. Richard Siegel, MD, an endocrinologist and the co-director of the Diabetes and Lipid Center at Tufts Medical Center, explains that the best way to think of hormones is by understanding them as messengers that send signals across the body: "The biggest misconception is that a particular hormone is going to be responsible for more potential symptoms than it actually may be."
Extremely elevated cortisol levels can lead to disorders like Cushing's disease, which can cause serious issues including high blood pressure and bone weakness. But that diagnosis is incredibly rare. When it comes to cortisol levels, as with other hormones, Dr. Siegel notes that there's a wide range of what would be considered normal. According to the Mount Sinai hospital network, cortisol blood tests with results ranging from 5 to 25 mcg/dL or 140 to 690 nmol/L would be normal. But often, concerns about elevated cortisol seem driven not by worries about internal health, but by dissatisfaction with physical appearance. You'd be hard-pressed to find a social media post offering tips on lowering cortisol that doesn't mention belly fat at least once. Take a closer look at the return of cortisol-related fearmongering, and it becomes pretty clear that TikToks obsessing over the "stress hormone" aren't all that different from those early 2000s commercials.
The diet supplement ads of yesteryear bombarded viewers with straightforward messages about shedding excess weight. "Hormonal imbalance" language is more subtle, an appeal to self-care rather than self-loathing, but the insecurities being preyed upon remain the same. In this TikTok, for example, a woman posts an old photo of herself meant to highlight her stomach bloating. Speaking now, she tells her followers, "I was miserable." Lowering her cortisol, she says, is what helped her stop gaining weight. Once again, it seems, this interest in the language of endocrinology is just another way of marketing weight loss. We may have left the simulated images of expanding stomachs behind, but we're still consuming material that uses dubious science to peddle unregulated wellness products and services or boost the profile of health coaches with unclear credentials.
For patients who suspect a potential hormonal imbalance or just want more clarity on their health, Dr. Siegel suggests keeping a detailed journal of any symptoms and bringing that with you to an appointment with your primary care doctor or an endocrinologist. Helpful diagnoses are informed by a multifaceted understanding of a patient's medical history, not just what's on their lab results. Many symptoms suggest what's called a "differential diagnosis," meaning they could point to multiple different potential causes. "The endocrine system may be part of that," Siegel says. "But people need to be aware of that uncertainty." That hormone balance tea can only get you so far.


WHAT'S THE MOST SURPRISING LESSON YOU'VE LEARNED FROM READING ABOUT SOMEONE ELSE'S STRUGGLES?
That people who have it all together are trying really hard to keep it all together. I used to think that the girls who had it all together just were naturally that way. That they were born with perfect handwriting and the habit of making their bed every day, with clean makeup and ironed clothes. I genuinely did not ever think that they were working hard at it or that they were stressed under there. I was totally fooled. I thought my natural state was just too loud, an over-the-top mess… I still think it comes easier for them than me, though. Otherwise I'd be them too.
WHAT IS THE MOST STRESSFUL PART OF YOUR WORK?
Public scrutiny. Having to constantly decide for myself what kind of person I am. It turns out I have a very weak sense of self.
WHAT WORDS DO YOU MOST OVERUSE WHEN DESCRIBING YOUR MENTAL STATE?
Maybe "soon"—as in "as soon as this is done we're over the hump" or "soon I'm going to start waking up early to work out." I definitely act like a lot of just being alive is a phase that we're about to get through, or that any day now I will become a totally different, more efficient and more capable version of myself. I don't think "soon" will ever be "now," so I should start adjusting my expectations.
WHAT'S THE LAST THING THAT MADE YOU CRY UNEXPECTEDLY?
A video of a teenager being dared to call his dad and say he appreciates him.
WHAT WOULD THE TITLE OF YOUR OWN MEMOIR BE IF IT WERE COMPOSED ENTIRELY OF TEXTS YOU'VE SENT IN GROUP CHATS?
Get a Load of This Bitch. (Unfortunately, I talk a lot of shit and send a lot of TikTok links. However!! I have the good manners to never comment directly on someone's page! Hate in the group chat only!)

That's all for now! If you need me, I'll be taking notes on red-carpet style from people whose stylists I could never afford.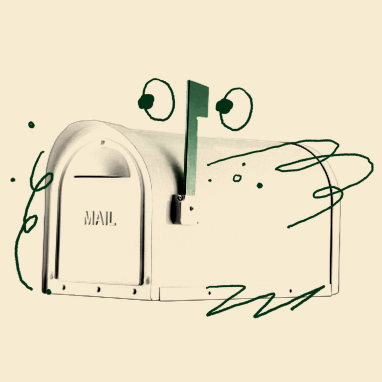 Prism Postcards takes the cringe out of wellness. It's smart, inclusive, and funny. Sign up and get it delivered to your inbox every other week.