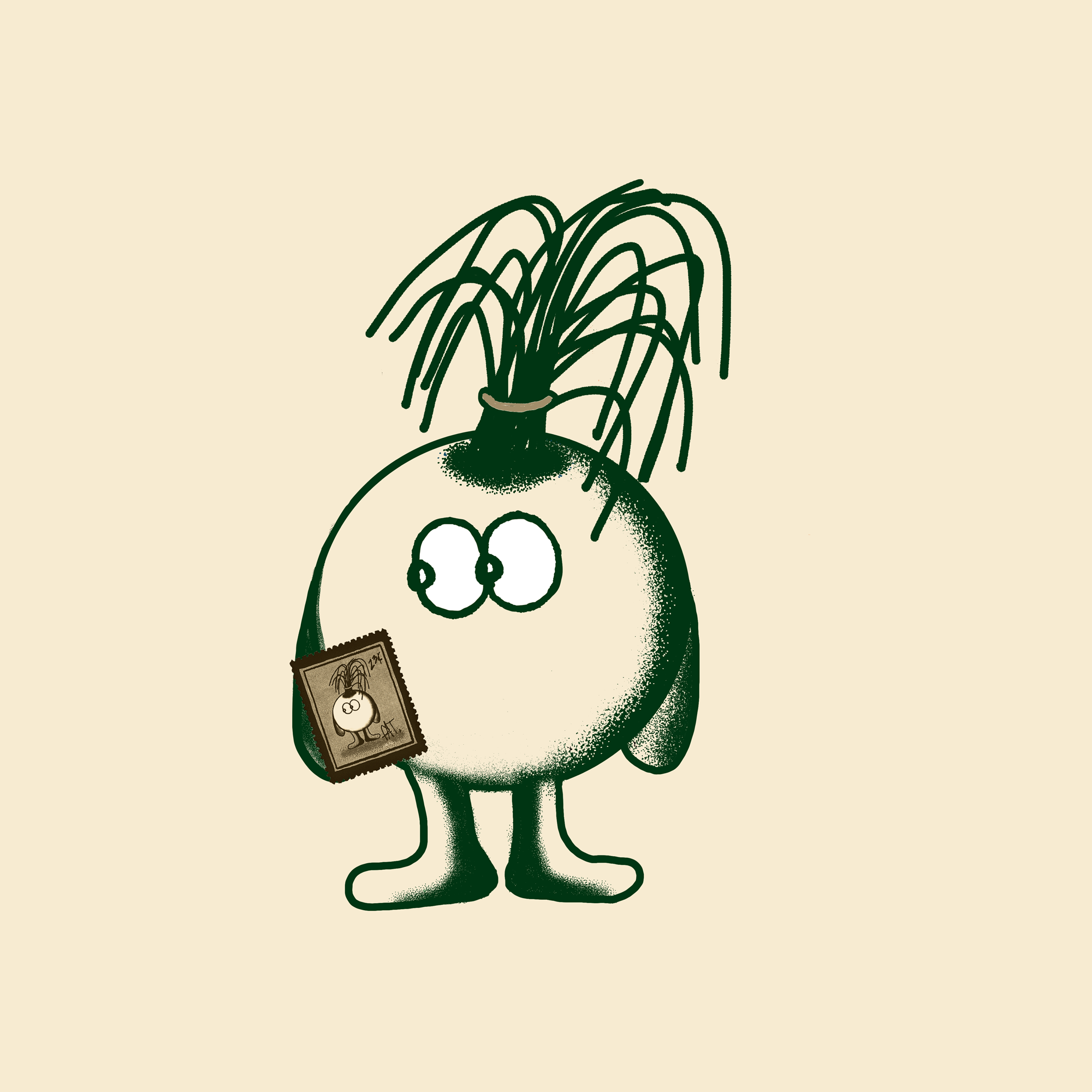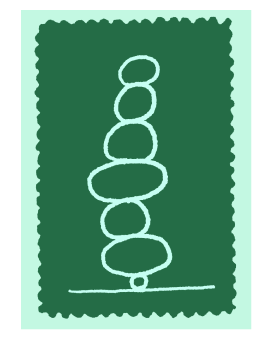 No. 4
"Rest and be kind, you don't have to prove anything."
TGI…almost March. I don't know about you, but I for one am so, so ready for spring. Here in New York, the holiday weekend brought with it a dose of the false hope I let myself fall for every single year: Fool's Spring. With the weather so refreshingly warm, I felt compelled to take a much longer walk than usual. Now, the sun has faded, but my renewed commitment to that small way of caring for myself remains.
Since reading Natalia Petrzela's new book, Fit Nation: The Gains and Pains of America's Exercise Obsession, I've been thinking a lot about unequal access to public green spaces like the park I walked to this weekend. So in this week's Deepish Dive, I dug into the origins of American fitness culture. We've also got the usual goodies for you, including an interview with designer and artist Krystal C. Mack, an exploration of the "friendship recession," and a celebration of gyrating masculinity.

– your vitamin D-deficient editor,
Hannah

WHO IS FITNESS CULTURE REALLY FOR?
The first time I heard the historian Natalia Petrzela talk about fitness, I was listening to her muse about the hokey delight of 1980s workout videos made by Chippendales dancers. Petrzela is the host of Welcome to Your Fantasy, a podcast about the male revue that preceded that recent Hulu show, and part of what animated the audio series was Petrzela's palpable fascination with evolving attitudes about fitness. That curiosity is explored with even more breadth in her new book, Fit Nation: The Gains and Pains of America's Exercise Obsession.
Fit Nation begins by charting Petrzela's own winding path from reluctant participant in her Jewish Community Center's group-fitness class to Equinox instructor and Lululemon brand ambassador. Her history as outsider-turned-enthusiast gives Petrzela unique insights into a central contradiction of modern fitness culture: We're constantly told that working out regularly is not just important for our health but that exercise should be part of who we are. Equinox's slogan is literally "It's not fitness, it's life."
Fit Nation explains how we arrived at this point, an era in which fitness has become as much a moral signifier as it is a marker of physical health. (Remember that Will Smith quote about treadmills that set the internet ablaze back in 2015? Grim.) Petrzela argues that this cultural attitude hasn't taken root despite the fact that much of fitness culture is wholly inaccessible to poor or working-class people. The belief that exercise is a direct reflection of someone's moral value has developed precisely because marginalized people have so few options—poverty in America has long been associated with bad character and wealth the opposite. Looking around at fitness culture as we know it now, it's hard not to notice how exclusionary it's become: Luxury gyms and bespoke exercise studios are ubiquitous, with clientele who eagerly raced back as pandemic restrictions eased, but when was the last time you saw a well-funded public recreational center?
Petrzela goes deep on the structural factors that make fitness unattainable for so many. Beginning in the early 20th century, American public policy has shaped who has access to exercise: The Great Depression decimated the public school system's physical education programs, and in the decades since, everything from housing segregation to voter disenfranchisement has cemented a steep divide in Americans' ability to freely move their bodies. Many people of color live in densely populated "exercise deserts," where outdoor activity can pose a huge risk. These are places with limited public parks or green spaces, roads that are unsafe for pedestrians, and few gyms. Environmental policy affects who can reap the undeniable benefits of exercise, too. Even for Americans who do live near green spaces, hostile weather conditions and worsening air quality threaten to make those increasingly unusable.
As a childless person working in a relatively flexible industry, I can generally manage to fit a 20-minute yoga session into my weekdays, even when I can't afford paid classes. But for many people, especially parents, there are obstacles way bigger than a snooze button in the way of self-care. America's glaring lack of social support can make squeezing those same 20 minutes out of an already overburdened day all but impossible. In a country with no mandated paid sick leave, no childcare infrastructure, and no consistent investment in public spaces, cultivating an exercise regimen isn't a hobby so much as a liability.
Petrzela lays out some promising work being done to remedy these ever-widening divides, like running clubs operating in under-resourced neighborhoods and nonprofits that introduce yoga to schools, churches, and prisons. Rejecting the message that exercise is a tool to control "bad" bodies doesn't have to be just a big, systemic fight. There are lots of ways to help the people around you move a little more freely if you have the time or the means: volunteering to babysit someone's kids so they can make it to a class they love, using your own space to host small-group "classes" with free YouTube tutorials, donating to organizations dedicated to creating a greener future for future generations, or looking up what work might already be happening in your community.
— Hannah Giorgis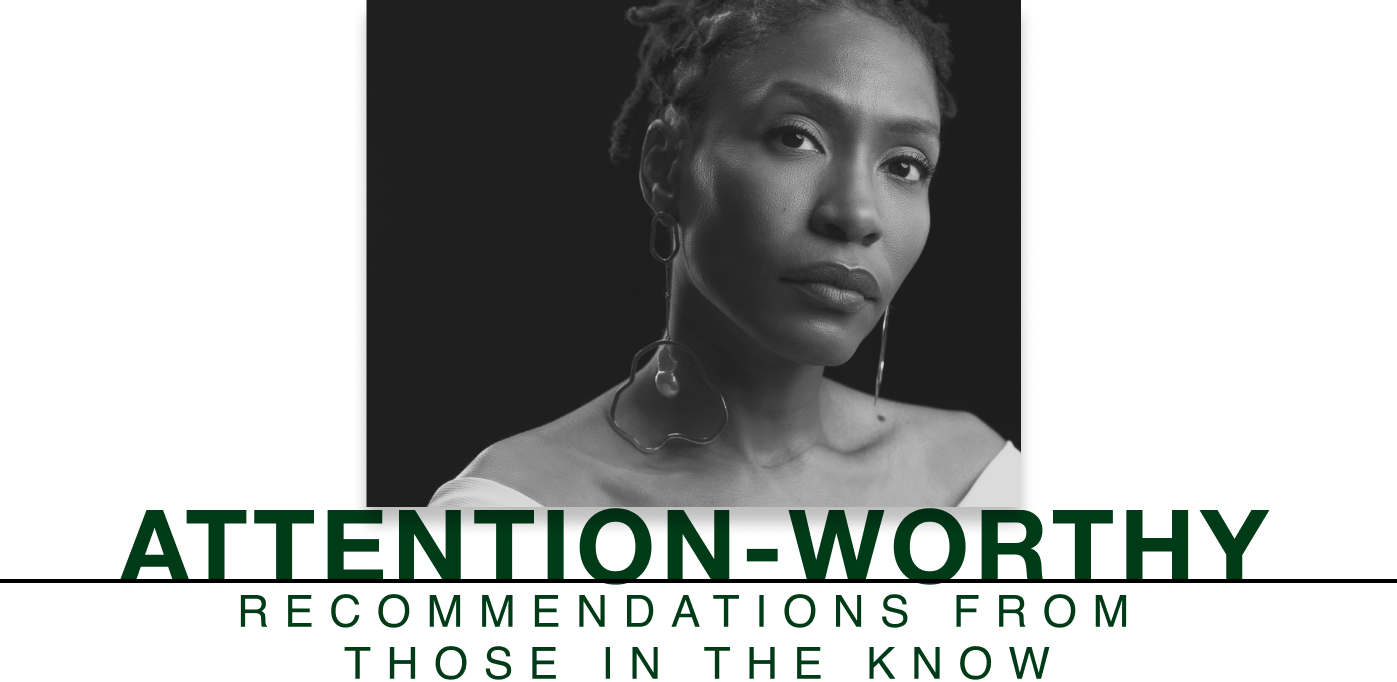 It's been a little while since we asked one of our favorite people to tell us about what helps them get through the day, but we're back at it! This week, we're taking cues from Krystal C. Mack, a Baltimore-raised, self-taught designer and artist whose work highlights food and nature's role in collective healing, empowerment, and decolonization. Earlier this year, she was awarded the United States Artists Fellowship in Architecture & Design, becoming the first artist in the fellowship's history to be honored for working with food. And if all that's not enough, she also runs a newsprint format zine called PalatePALETTE.
MUG-WORTHY
i've been making lattes at home with Four Sigmatic's Think Whole Bean Coffee, hazelnut milk, and my electric milk frother. Morning lattes have really helped me cut down on increasing costs at the coffee shop. It's not as perfect as a barista-made latte but using quality milk and coffee helps.
SPIN-WORTHY
By midday, i sometimes need a boost of positive energy, especially if there are meetings stacked back-to-back. i like to listen to the album I See Me Mantras by Toni Jones. i love playing her affirmations in the background while working or cleaning. They help with shifting negative thinking into positive thoughts and actions!
REFLECTION-WORTHY
After breakfast, i start my day with a little journaling. Nothing too long, just a page that responds to whatever question is on the card i pull from The Down to Earth Deck by Loam. It's been a great way to ground my thinking and writing for the workday.

That's all for now! Want more Prism in the meantime? Follow us on Twitter 🐥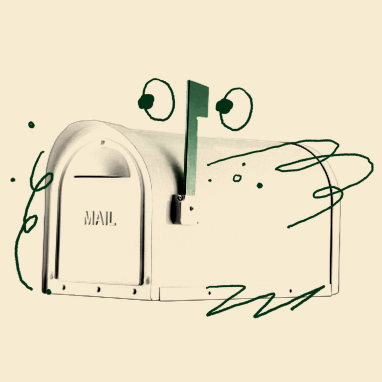 Prism Postcards takes the cringe out of wellness. It's smart, inclusive, and funny. Sign up and get it delivered to your inbox every other week.