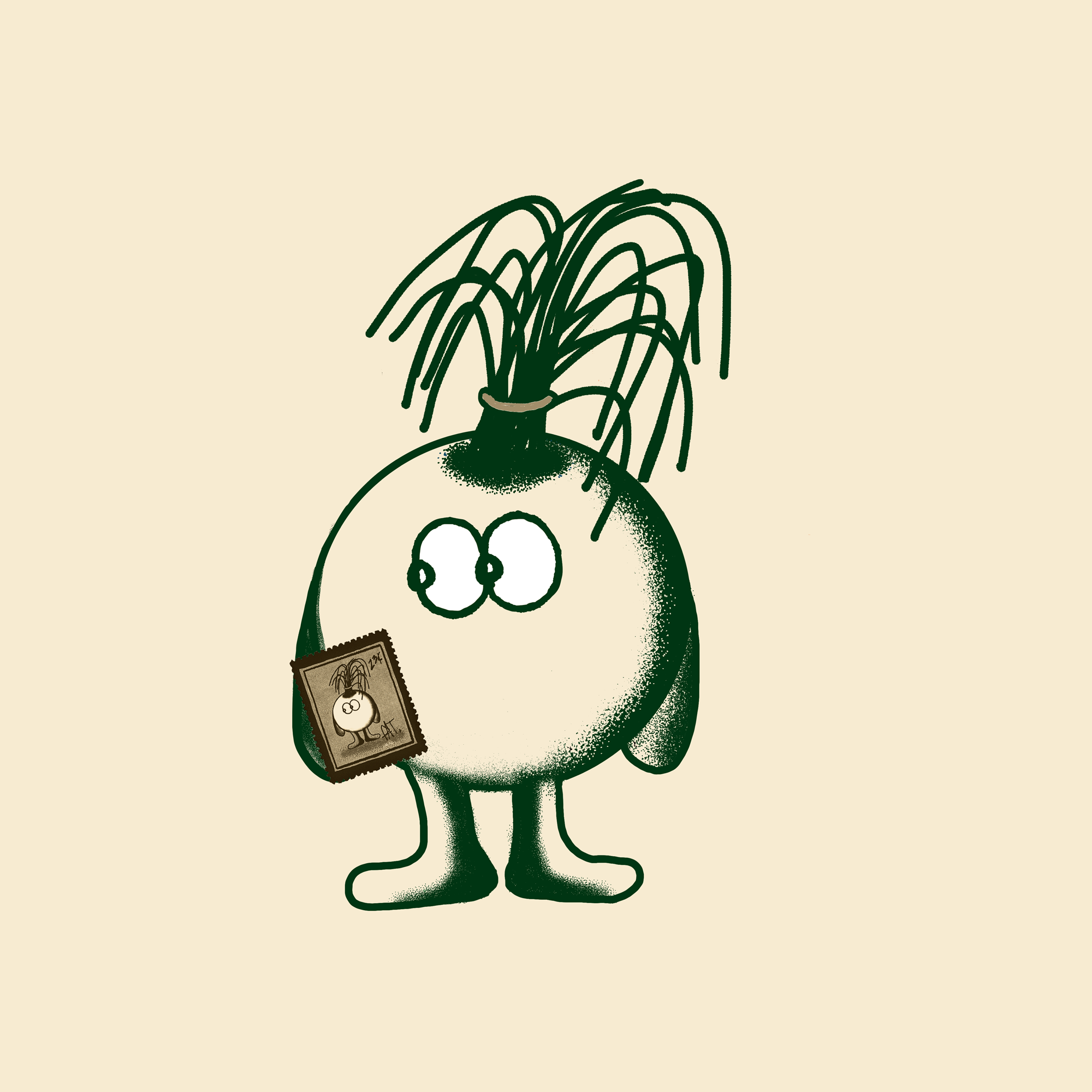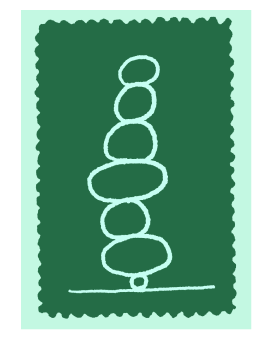 No. 3
"Relax. Nothing is under control."
Hello and happy Sunday! Over here at the Prism Postcard, we're feeling the love already this week.

We've got an extra fun slate for you this time around, with thoughts from some folks whose work we swoon over: writer Ali Francis on the tricky science behind using THC to help you catch some ZZZs, poet Diamond Sharp on the novella that helped her through a new mental-health diagnosis, and lots more that made us take a minute to press pause on this chaotic thing called life.

Have a great idea you want to pitch us or a suggestion for what cool person we should feature soon? Don't hesitate to drop us a line sometime, even if it's just to say hi! We really love hearing from you. 

– your romance novel-loving editor,
Hannah

IS WEED ACTUALLY MESSING WITH YOUR SLEEP?
I recently spent five days moving from New York City to Salt Lake City with a duffel bag, my lap-tippity-top, and about a dozen varieties of fruit-flavored edibles to mellow the harsh of hotel room beds. After 10 hours behind the wheel, I'd pull up to a Best Western, eat my candied weed, and then melt effortlessly into the lumpy mattress. It was bliss.
But by the time I'd settled into my new home, that little road trip sleep hack had slid into an every night thing—and I started to wonder about the science behind my habit. As a health reporter, I've heard from experts that any kind of nightly sleep medication is a big no-no for our long-term snooze quality. So, was regular THC* use good for my ZZZs? Or was it actually making things worse? I put on my reporter hat and set out to do some investigating.
On my quest for truth, I learned that around 70% of cannabis enthusiasts "casually" use weed (in some form or another) to wind down at night. And, unsurprising to me, it seems to really help in the short term: In a randomized trial from late last year, 181 adults kept sleep diaries while steadily increasing cannabis use frequency over 12 weeks. The result? Sleep quality was, across the board, notably higher on weed nights. Another study also showed that occasional use may make it easier for people with chronic insomnia to fall asleep, and help them snooze for longer.
Still, a skeptic by trade, I couldn't rest easy without a gut check from the pros. I reached out to Nicole Bowles, PhD, an associate professor at Oregon Health & Science University, and… cue the sad trombone. "Unfortunately, in terms of benefits, the current research stops there," she told me. In fact, Bowles explained that a lot of research around cannabis and sleep has actually uncovered some pretty substantial downsides.
While testing weed consumption in over 250,000 Americans of various ages, Bowles and her colleagues discovered that frequent cannabis use caused irregular sleep durations—either less than seven hours or greater than nine per night—which are both risk factors "for a number of chronic conditions, such as cardiovascular disease," she says. Plus, when heavier pot users (those who had smoked at least five times per week for three months prior to the study) abruptly stopped, they reported more sleep disturbances.
So, what's an herb-loving, fussy snoozer to do? The experts I spoke to all recommended first seeing a doctor to determine the cause of your sleep issues. "If it's insomnia, which is the most common sleep disorder and tends to be chronic in nature, my recommendation is to seek out the most effective treatment, which is neither a substance nor a medication but cognitive behavioral therapy," says Wendy Troxel, PhD, a sleep scientist at the RAND Corporation and adjunct professor at the universities of Pittsburgh and Utah. This typically involves activities such as breathing exercises for relaxation or counseling that's aimed at shifting anxious thoughts around sleep.
Still, on nights when nothing seems to help, folks who want to use weed for sleep should "start low and go slow," says Karim Ladha, MD, a cannabis researcher and assistant professor of anesthesia at the University of Toronto. "The goal is to try and use the smallest dose possible at which you might derive some benefit, without experiencing any unpleasant side effects that are more likely to occur at higher [THC] doses." Jordan Tishler, MD, a physician who helps patients manage various medical issues using cannabis, suggests starting with 5mg of THC.
Given the mixed research on cannabis as a sleep aid, I'm trying not to instinctively reach for edibles every night. Instead, I first look myself square in the mirror and ask: "Ali, are you really not tired, or do you just want a little treat?" If I'm honest, these days it's usually the latter, and for that I have an emergency chocolate drawer.
*THC stands for tetrahydrocannabinol, and is the psychoactive ingredient found in marijuana that produces a high. CBD, the non-trippy ingredient in weed, has been shown to make people sleepy at high doses (like 160mg), but more awake at low doses (like 15mg).


Welcome to Shelf-Aware, a new section inspired by our own ever-expanding To Be Read lists. We're asking some of our favorite people—writers, comedians, maybe just cool friends we want to embarrass a little—to tell us about the books they resisted for ages and then immediately loved once they got over themselves.
First up is Diamond Sharp. Diamond's an editor, poet, and essayist from Chicago (who, like all Chicagoans, will never let you forget she's from Chicago). Her writing has been featured in Harper's Bazaar, Vulture, and Poetry, among others. And her debut poetry collection, Super Sad Black Girl, was recently published by Haymarket Books.
Maud Martha by Gwendolyn Brooks
The earliest time I might have been aware that Gwendolyn Brooks had written a novella was toward the end of high school, when it must have been recommended to me by my mentor, the poet Krista Franklin. Like many people, I knew of Brooks's poetry, but I wasn't acquainted with her fiction. Sometimes when you know someone as one type of writer, you don't really want to see the other creative work that they do. I think that's not an unusual thing—there are many writers who have one lane, and sometimes when they veer into another, it doesn't quite work. I don't know that I was worried about that with Brooks, but the general impulse to stick to what I knew best is part of why I resisted Maud Martha for so long. Also, to be fair, I was young and dumb.
All of Brooks's writing makes the very ordinary feel extraordinary, and I learned later that Maud Martha is no exception. The book follows its titular protagonist from girlhood to womanhood, focusing on her inner world as she navigates life as a Black girl in late 1920s-early 1930s Chicago. Because of that, reading Maud Martha also ended up having the unexpected effect of giving me insight into the Chicago of my grandmother's youth.
But I didn't actually get around to reading Brooks's novella until I graduated from college. It was a period of overwhelming transition, when I was between jobs and dealing with a new bipolar diagnosis. I knew any books I picked up needed to be quick reads. When I finally sat down to give it some attention, I realized Maud Martha is told in 34 nonlinear vignettes. The format was really appealing to me because it's how my mind works, and it was one of the earliest examples I encountered of a novel that didn't have to follow traditional structuring. All these years later, Brooks's one work of fiction, not just her poetry, has influenced my own writing, too: It gave me permission to think outside constraints. – Diamond Sharp

That's a wrap for this week! We hope you're feeling a little love now, too.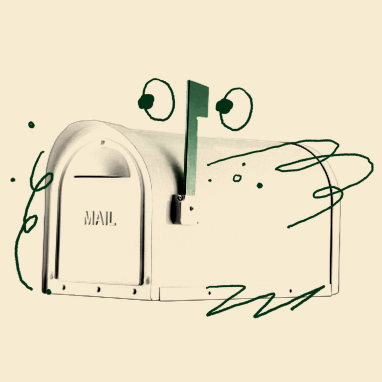 Prism Postcards takes the cringe out of wellness. It's smart, inclusive, and funny. Sign up and get it delivered to your inbox every other week.